Our Story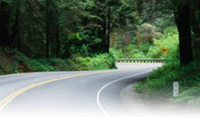 Our history can be traced back to January of 1988 when Pat entered the financial services industry.  Some of you may recall October 19, 1987, also known as "Black Monday",  the day the Dow Jones Industrial Average dropped a staggering 22.6% in one day.  Much has happened since then - for one, Bo joined Pat in 1995 as a sales and administrative assistant.  Then, in 2000, Bo and her family moved away and Heather was added as a sales and administrative assistant.  But Bo could not stay away and in 2001, she came back to become Pat's sales partner and Heather became the office administrator.  The three of us have over 50 years of combined experience in investments and financial services.
Today we are PRISM Wealth Advisors, LLC, your independent financial services team.  The word PRISM holds multiple meanings for us.  The first is an acronym, Personal Retirement Income Savings Map - we want to be your roadmap to financial freedom.  The second meaning refers to our investment philosophy, the 3 in 1 investment strategy.  Much like the three sides to a Prism, our investment strategy incorporates the three main objectives you should be considering when investing your hard earned money.  Those three things are income, growth of income and growth of capital.  Our 3 in 1 strategy incorporates all into one portfolio.  For more information on our 3 in 1 strategy be sure and visit the Our Investment Philosophy tab.
We specialize in investment and retirement planning and college education funding.  Our income and growth portfolios are ideal for retirement accounts such as IRAs, 403(b)s and 401(k)s as well as taxable accounts.